Always one idea ahead with krauth technology
Always one idea ahead with krauth technology
As a provider of system solutions, we use the knowledge and experience of more than 90 years in every project. We always attach great importance to high-quality and customer-specific solutions in order to meet the individual requirements of our customers.
Consulting, development, production and realization of comprehensive hardware and software solutions in the ticketing business is our core competence. Our long term experience enables us to create customized solutions. We offer a first class and success oriented co-operation, no matter what project!
Guidance on
individual solutions
Do you need advice or have questions about innovative ticketing solutions?
With our over 90 years of experience, krauth technology is an expert in public transport. We offer advice and support, for equipping your vehicles, introducing intelligent IT solutions, reforming a sales system, implementing mobility concepts or other requests for vending machines. Our strength is based on finding future-oriented and also individual solutions for the needs of our customers and implementing them successfully.
Feel free to contact us – our local and international experts will be happy to advise you!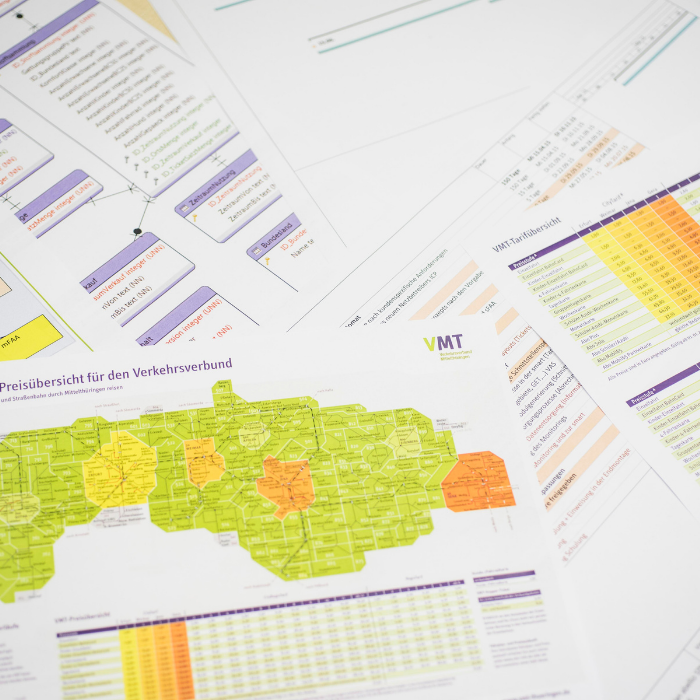 Reliable
project management for your ticketing projects
Achieve your goals faster with professional support
As an experienced partner, we would like to provide you with comprehensive support for your projects and plans. Complex projects require holistic, responsible thinking and action. With our project management experts, who regularly conclude extensive projects, you will find yourselves in good hands.
We apply our entire know-how, both in software and hardware, to all accomplished projects. Our certified and experienced project managers, take charge of the development of your project from the beginning. They will ensure a smooth transition and will be at your disposal as a direct contact during the project execution.
Our core project management services include:
Complete handling of customer projects as a general contractor
Project management from project kick-off to project finalization
Preparation of the specification
Interface management
Supplier control
Quality assurance
Conflict and risk management
Tracking of deadlines
Claim/ Change Management
Budget management
Innovation and
product development
Innovation has always been our path to success. Our earliest developments are therefore always geared to market conditions and requirements.
krauth technology supplies durable and high-quality products that nevertheless have innovative features and can be upgraded to meet new requirements. In order to be able to offer these products, we use technologies which are durable but also modern and sophisticated. All our products are characterized by their technical excellence and modern design. We are prepared to invest for this privilege. Our products are designed, produced and constructed along individualized assembly lines with our own construction and design departments. A high standard of technology, coupled with unique design, is not only aesthetically pleasing, but also significantly improves the ergonomics, user-friendliness and durability of our equipment.
Agile development of software modules and applications
All software modules and applications for our devices are developed and implemented customer-specifically at our company headquarters in Eberbach. To achieve this a wide range of technologies are used. From the classic Delphi application over Java and C++ to the latest web technologies.

The dynamic structure of our development process makes it possible to implement customer-specific requirements and changes in one of our four flexible working groups as soon as they come up. With the flexible and lean development process and a close cooperation between project managers, subject matter experts and developers, we are able to work out the optimal solution for the customer fitting their requirements.
Development of electronic components
Our expertly designed and produced electronic components ready for series production are not to be found on the general market. These components are specifically designed for our special applications and can be adapted or extended in-house as required. Important aspects include scalability across all devices, the applicability of the components in particular the extent of temperature range and low intrinsic power dissipation. These properties lead to higher component reliability. For more complex components, we integrate standardized, robust computer-on-module components with industry-standard interfaces. This allows us scalability and ease of spare parts replacement.
3D-CAD development and construction
With the help of the 3D-CAD design system, complex ticket vending machines and fare management systems have been developed in our company. The mechanical development and construction of our modules and terminals is carried out according to market requirements and specifications in close cooperation with the research and development department.
Flexible
volume production
From sheet metal processing to plastic injection molding, from electronic assembly to painting and powder coating, from tool and mold production to 3D printing of plastic parts and prototype construction – at our production site in Eberbach, we produce our machines and devices to a production depth that is unparalleled in the industry. And that's not all. Due to the fact that we have all processes and the manufacture of pre- and semi-finished products in our own hands, we are able to react flexibly and at short notice to customer requests. This flexibility also applies to necessary changes in the production process and above all guarantees the consistent and excellent quality of our products.
At our production facility in Eberbach we are able to produce up to 500 ticket vending machines per year. In addition, we can fall back on the available capacity of our partner companies to fulfill our contracts in the event of a higher vending machine order volume. Our manufacturing competence and depth of in-house production, is another convincing reason for your company to decide in favor of products from krauth technology.
We are happy to offer interested parties a guided tour of our production facility. We are looking forward to your attendance.
Tool and prototyping manufacturing
Punching and bending tools, fixtures, plastic injection molds and any sample constructions are planned, designed and completely manufactured in our own workshop. For construction purposes we have a modern machine pool at our disposal.
We offer you the production of your plastic parts by injection molding process. Our end-to-end quality assurance creates plastic molded parts with consistent product quality. With our 3D printing system, we create components and small batches of components as well as 3D prototypes made of stable and durable plastic. The molds used are manufactured in our own mold making unit.
We manufacture sheet metal parts as well as complex functional components. Your company will benefit from our holistic manufacturing and the use of the latest CAD/CAM technology in 2D and 3D. Our designers have the necessary experience to implement your sheet metal choices in accordance to the metal's characteristics. We design and manufacture your products in steel, stainless steel, aluminum and many commercially available plastics (ABS; PC; PA, etc.).
Liquid Varnish & Powder Coating
Your choice powder coating or liquid painting. We have the appropriate equipment and expertise in-house and can therefore respond flexibly to implement your design wishes.
With our experienced employees, we are able to assemble electro-mechanical components according to specifications and technical drawings. These components can be installed in ticket machines, on-board computers and the printers that we produce.