HYGIENE AND SAFETY SOLUTIONS FOR PUBLIC TRANSPORT
To protect drivers and passengers from infections and attacks on buses & trains, krauth technology has developed high-quality disinfection dispensers and professional protective panes. The reliable hygiene solutions are specially designed for bus and train operations and offer a high standard of hygiene and safety for use on public transport. Our latest system, the fully automatic personnel gate for safe access und optimal prevention.
The simple solution for access and protection
SafeGate® is an automated security access control system that ensures safe entry and optimum protection. The automated access control system is so versatile in its function and design that its uses will extend beyond the pandemic. SafeGate is an investment for the future health and safety of your visitors, guests and employees even after COVID-19.
Current features include automatic hand disinfection, contactless temperature measurement, a ticket/QR code verification scanner for traceability and a camera-based recognition for mouth and nose coverage. The included counting system also documents exactly how many people have accessed. With the use of two or more devices, the exact number of people in different rooms can then be determined.
Advantages:
Automated security access control system
Safety verification of the officially specified safety and hygiene standards
Easy traceability (according to DSGVO)
Supporting control of access by QR code scanner
Integrated temperature scanner
Contactless hand disinfection option
Fast checking of (mandatory) masks
Modular design configurable for any industry
Easy check of test/vaccination/recovery status
SafeGate® smart takes over the query and control of the test/vaccination/recovery status at all places where many people come together. The check is carried out as a self-check-in and is completely contactless. After a successful check, an access authorisation is printed out, which can be attached to clothing via an adhesive foil or carried along.
SafeGate® smart is specially designed for outdoor use, but can also be used indoors.
An investment in the safety and health of your visitors, guests and staff.
Advantages:
Contactless query & check of test/vaccination/gene status.
The system's built-in scanner can read QR code-based, verified test and vaccination statuses.
After successful verification of the test/vaccination/genese status, an access authorisation is generated.
Printing of an access authorisation that can either be visibly attached to clothing or presented; the text is freely configurable.
Simple user guidance via the built-in device display.
SafeGate® smart is suitable for temporary use via rental models.
Specially designed for outdoor use, but can also be used indoors.
SafeGate® smart is easy to transport as the concrete base is suitable for forklift trucks and pallet trucks.
Simple user guidance
Ticket sales on the Bus
-

Save driving

with professional equipment

The safety of your guests is important to us. With our hygiene solutions you can ensure safer bus operation and ticket sales - during and also after COVID-19.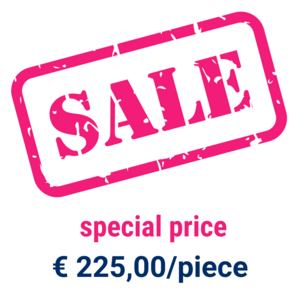 Hand disinfection on public transport
You would like to expand your service and offer your customers disinfection options? With our disinfectant dispenser you ensure comprehensive hygiene protection to your passengers. At the same time, you keep your operational expenses in installation and in maintenance as low as possible. The contactless disinfectant dispenser is specially designed for safe use in buses and trains. Thanks to the special stainless steel cover and holder the dispenser is particularly durable and is built to withstand all situations during travel. The integrated dispenser unit is battery-operated and triggered by a sensor. This allows passengers to disinfect their hands at any time without touching the dispenser.
Advantages:
Professional quality
Durable, theft and vandalism-proof due to stainless steel cover
Battery operated
Contactless operation with fast triggering time
Compatible with any commercially available 1L empty bottle/Eurobottle for disinfectant
Integrated push-on plate for easy mounting on Ø 30 or Ø 35 mm pipe rods or for wall mounting
Low maintenance and easy to service due to easy refilling and battery change
Colored powder coating available on request
Convince yourself of our high-quality disinfection dispenser!
Quality made in Germany
Our contactless disinfectant dispenser is particularly suitable for safe use on buses and trains. Due to the special design of the holder including stainless steel cover and protective pad, the dispenser is suitable for all situations on public transport.
Contactless hand disinfection in seconds
The integrated dispenser unit is battery-powered and is automatically triggered by a sensor. This allows passengers to disinfect their hands at any time without having contact.
Protection against theft and vandalism guaranteed

A lock on the protective cover as well as an integrated snap bolt for automatic locking offer an effective deterrent against theft and vandalism.
Maintenance made easy
The battery-operated dispenser unit and the holder of the disinfectant dispenser are structurally separated and only interlocked with a leaf spring on the back. This ensures quick disassembly and greatly simplifies the replacement of the dispenser in the event of a defect or when replacing the batteries.
For safety and protection on the bus
Take a big step up from temporary spit guards to our professional protective panes. With our integrable driver protection panes we offer a durable solution for preventive protection in the front of bus area. The TÜV-tested protective panes not only safeguard ticket sales at the driver's workplace but also protect the bus driver from possible assaults. Payment when boarding the bus is made at a safe distance and without any contact, providing optimum protection for both driver and passenger.
Advantages:
Professional quality for durable use
TÜV-tested and approved for road traffic
Single-pane safety glass ESG with approval
No dazzling effect due to anti-reflective white glass on both sides
Manufacturer-independent installable - suitable for various bus types
Contactless ticket sale possible
Glass openings for easy payment
Screen with integrated coin changer for contactless ticket purchase
Permanent protection against infections and further attacks
Easy disinfection of the window without harmful residues
Individual solutions for screen design (shape and bonding) and color of the frame available on request
Easy & quick installation - also available as self-assembly kit
Do you have questions about our hygiene solutions?
Our sales team will be happy to advise you and answer any questions.