An excerpt of our references
For more than 90 years, krauth technology GmbH has been a competent partner for transport companies, railroad operators and bus manufacturers. We serve customers throughout Germany. But also, internationally we are a reliable partner for innovative solutions for fare collection. We have already successfully implemented numerous ticketing projects in the German, Austrian and Swiss region as well as in Poland.
Our projects are as versatile as our customers. In the following excerpt we have compiled a list of some of our successful projects. However, the list represents only a very small extract of our successfully accomplished ticketing projects. If you have any questions about a specific project, please do not hesitate to contact us.
Successful public transport projects of krauth technology GmbH
ticket printer for "Stuttgarter Straßenbahnen"
Stuttgart, Deutschland
Ticket vending machines for the low-floor trams of Braunschweiger-Verkehrs GmbH
Braunschweig, Deutschland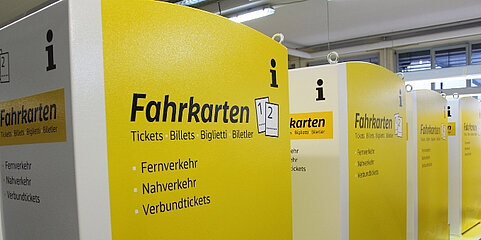 Ticket vending machines in the state design for Abellio Rail Baden-Württemberg
Stuttgart, Deutschland