WEB-BASED MONITORING SYSTEM
Operational monitoring with live view - simple, fast and self-explanatory
With the state-of-the-art monitoring solution from krauth technology, all fare management systems can be monitored easily and in real time. See at a glance the current status of your systems as well as errors, levels and alerts. The monitoring system helps to identify and solve problems quickly.
Monitoring for
maintenance, quality assurance and optimization
The essential function of a monitoring system is the observation and fast identification & elimination of system and/or component problems and malfunctions.
However, quality assurance and the associated improvement/optimization of functioning processes, is also a major focus of monitoring. Automatic checks provide a quick overview of the status or errors on the systems. This allows both system processes and internal operating procedures to be better understood and optimized in a targeted manner. Early error identification and continuous optimization, ensure smooth live operation and low maintenance & servicing costs, for both transport companies and system operators.
Advantages

of the monitoring system from krauth technology:
Overview of operating and resource status of all devices (including third-party devices)
Web application with optimized display for mobile devices
Secure access to the management interface
Intuitive operation
Real-time information on system status
Economical deployment planning and control of service personnel
Warning and service information for optimization of maintenance and checkout service
Possible integration of external systems or equipment
Special functions

of the monitoring tool at a glance
Generation and dispatch of status reports
Sending of personalized messages by e-mail
Scheduled transmission of service orders
Map view of vending machine locations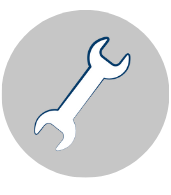 Remote control of the devices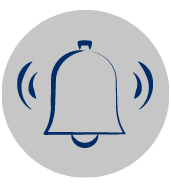 Pop-up notifications in case of an alarm at the vending machine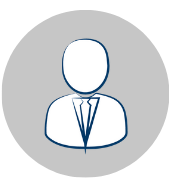 Management of user groups
Application possibilities

with the monitoring tool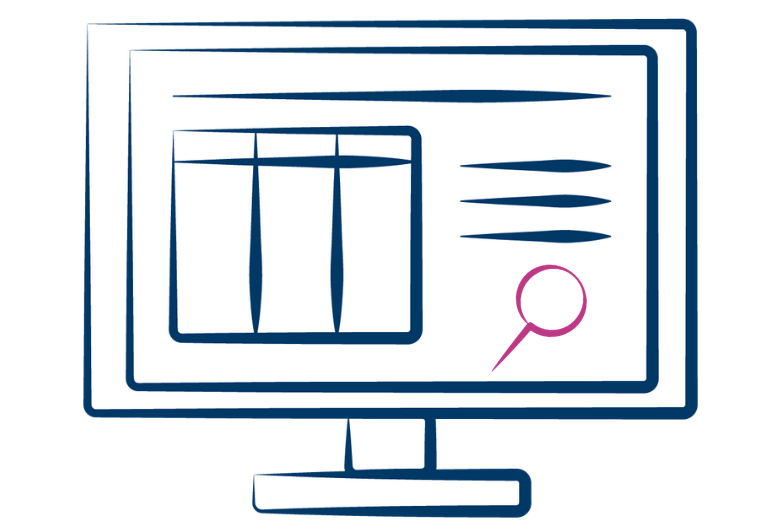 Monitoring for monitoring & control of hardware and software systems
With the krauth technology Monitoring Tool, you can monitor any number of hardware and software systems in one interface and be informed about malfunctions of any kind. Specified personnel or user groups can be provided with status reports of the devices via e-mail. Through this proactive monitoring, errors and malfunctions can be corrected without delay. By means of pop-up notifications information is made available about problems or unwanted activities.
Monitoring for remote control of fare management systems
The remote-control function allows control and maintainance of all devices centrally, quickly and reliably from afar. The ticket vending machine screen in question, can be called up on a PC and fully operated in the same way as the ticket vending machine's touchscreen.
Monitoring to optimize processes & operations
Monitoring allows you to optimize processes and operations. For this purpose, our monitoring tool offers various support functions that can automate some processes. An example: You define a point in time and the system sends automated e-mails to the previously defined group of recipients and generates orders. The recipients receive lists, reminding them to check various levels, deficiencies and alerts. These emails can also give an overview of the devices that require a cash change or a paper change.
Access

to the Monitoring Tool
The Monitoring Tool enables the monitoring and control of all sales devices and software applications in use. The web-based application and optimized display ensure easy access from any mobile device with Internet access. At the same time, simple operation is guaranteed. Due to the clearly arranged user interface, you can quickly set up your start screen and monitoring and use it successfully.
Access to the application is password protected and configurable via user groups and user rights. The information of the sales devices is collected by a server process in a database. The data transfer takes place in a secure Https connection. The received messages can be evaluated via filters. All changes are displayed in real time, which means that no information can be lost.
We bring both accessibility and functionality together and thus help you to successfully monitor your distribution systems!
Whether
operational, resource or version status

- with the monitoring tool, you have access to everything you need to know.
The individually configurable displays and messages, allow extensive control over the devices and component status - regardless of whether they are in operation, in service, in test mode or deactivated. In addition, the resources, the actuality of the version, the inventory and everything else that occurs can be monitored and checked.
The following process variables are available for visualization and evaluation with the monitoring tool:
The operating status of:
Coin processing
Banknote processing
The payment terminal
Contactless card interface
Printers
Door opening status
Alarm status
Service status
And others as needed
The resource status of:
The coin magazines
The coin residual stores
The banknote cash box
Printing papers
And others as needed
The version status:
Of tariff, network, offer and code versions
Of intelligent built-in devices in hardware and software version
Making device sales active / inactive
Activating / deactivating means of payment
Restarting the application program
Restarting the device
Manual start of data supply and disposal
We continuously optimize our monitoring system to suit the needs of our customers. We are able to implement individual extensions/additional functions and modules. These are often integrated into customer systems in the course of our software maintenance.
Do you have questions about our monitoring system?